Movie Quizzes
Browse Topics in Movie Quizzes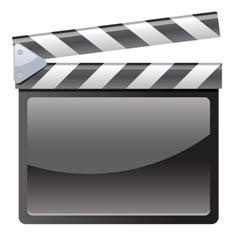 Since watching movies is one of America's favorite pastimes, it's no wonder that movie quizzes are also one of the most popular types people take online. Not only are they fun, they show how well you know your favorite flicks.
Why Take Movie Quizzes
You've seen a movie multiple times and you think you know everything about it. But do you? You can test your knowledge by taking a quiz about that movie here. Your score may surprise you and give you the urge to pull it out to watch it again.
Not only is it fun to take movie quizzes to test your own knowledge but they are also fun to test your friends'. You can compare results and finally come to the conclusion who is the bigger fan.
If you aren't interested in testing your knowledge, you can simply take movie quizzes to learn more about the ones you like. Sometimes it's more fun to learn about things by taking fun quizzes rather than reading information about them.
Getting Started
Browse the movie quizzes we have available above such as the Grease Movie Quiz and Titanic Movie Quiz. If you don't see films that you've seen before, try taking some of the ones you haven't to learn about them to determine if it is something you want to see.
If you aren't interested in take movie quizzes, you can take the Would You Survive a Horror Movie Quiz or Movie Character Quiz, which is fun no matter what type of film you enjoy watching.